New Tablet Presses
New presses from Syntegon provide modern designs for quick change over and cleaning in addition to state of the art Beckhoff PLC control systems.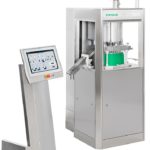 TPR 200
The TPR 200 is a highly efficient, new addition to the Syntegon tablet press range. Designed for small to medium batches, the TPR 200 incorporates an easy-to-clean design for fast change over.
TPR 500
The TPR 500 single sided tablet press is equipped with several technical innovations and offers customers the highest machine quality combined with excellent usability.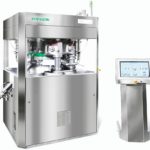 TPR 700
The TPR 700 double sided tablet press is the largest tablet press of the TPR series and is capable of producing more than one million tablets per hour. 
Certified Reconditioned Tablet Presses
IPR's certified presses are backed by a one (1) year warranty and provide affordable tablet press solutions based on proven and reliable design with Allen Bradley PLC controls.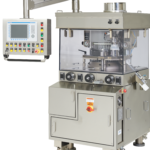 Manesty Unipress
The single sided Manesty Unipress is an ideal solution for R&D or Small Batch Production with 20-22 D Stations, 27 B Stations, and 34 BB Stations.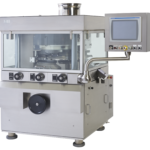 Manesty Novapress
The single sided Manesty Novapress is an ideal solution for Medium Batch Production with 39 D Stations, 51 B Stations, and 61 BB Stations.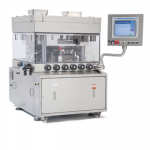 Manesty MKIV Press
The double sided Manesty MKIV is an ideal solution for Single or Bilayer Large Batch Production with 49 D Stations, 61 B Stations, and 75 BB Stations.
Tablet Press Ancillary Equipment
Discover the available auxillary tablet press equipment from IPR design to enhance  your solid dosage operations.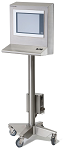 Graphical Force Monitor
The Graphical Force Monitor is an intuitive and easy to use stand alone compression & ejection force monitor and data logger that can be retrofitted to any tablet press.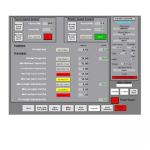 Automatic Weight Control & Tablet Reject
IPR Tablet Press Automation & Control (TPAC) System provides automatic tablet weight control and reject capability via compression force feedback.  The system can be configured on any rotary press.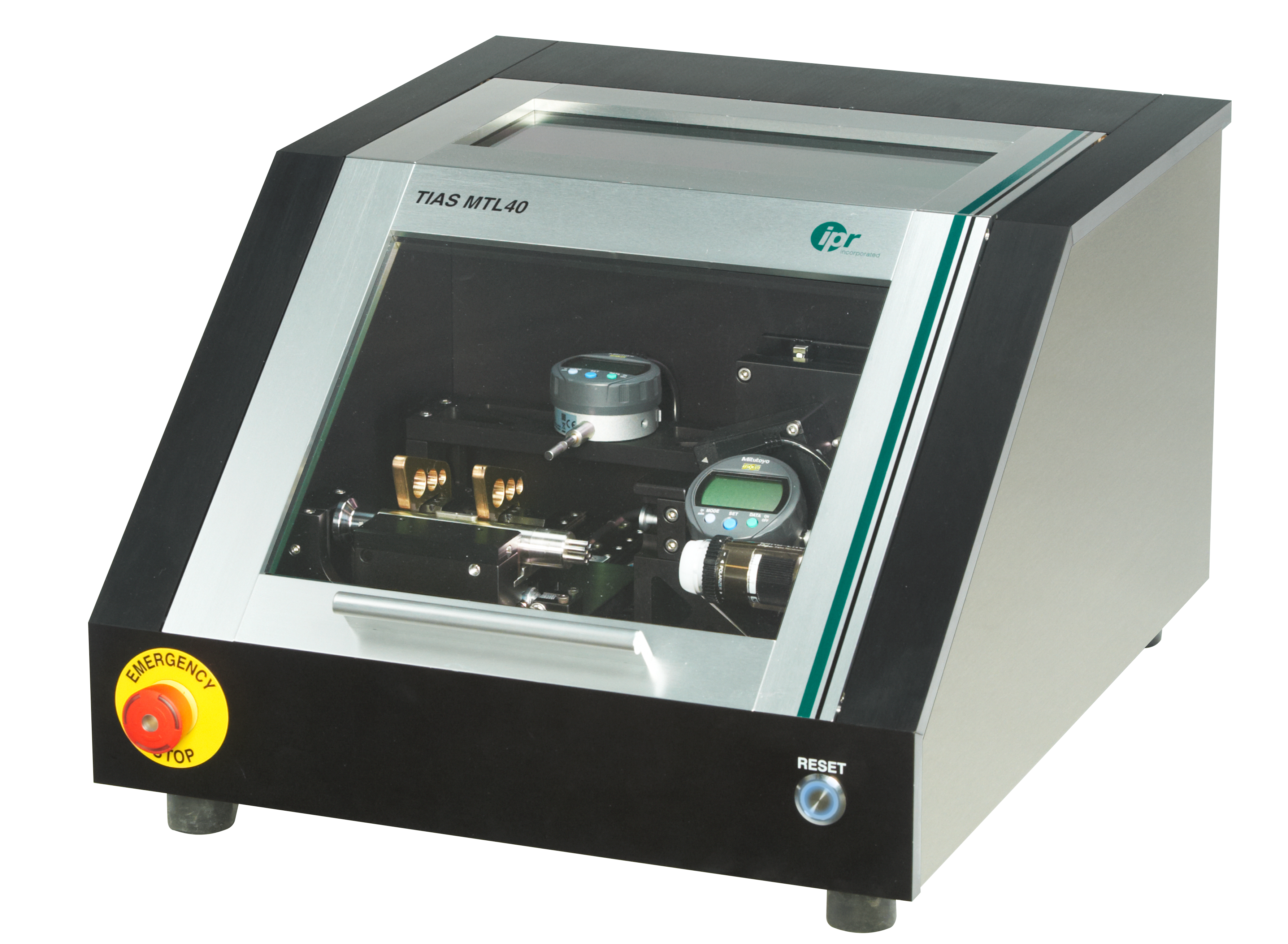 Tooling Inspection & Analysis
TIAS Version 7 Software interfaces with our newest patent pending single & multi-tip laser inspection fixture to provides an intuitive easy to user interface for managing tablet tooling inspections, usage, drawings, and inventory.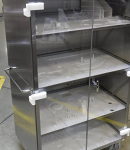 Parts Carts
The Parts Cart is designed with configurable machined Delrin shelving to keep clean parts contained and organized to improve tablet press machinery setup.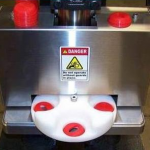 Dust Cup Puncher
The Dust Cup Puncher provides a simple and safe method of punching dust cups to ensure they are on center of the punch tip every time while also accounting for every punched chad.
Tablet Press 3rd Party Equipment
Contact IPR to discover the available auxillary tablet press equipment from our suppliers that integrates with IPR's Allen Bradley PLC Control Systems.
Tablet Tester
Contact IPR to learn more about our capability to supply and integrate the a Sotax automatic tablet tester with IPR's Automatic Tablet Weight Control & Reject System.
Powder Transfer
Contact IPR to learn more about our capability to design, configure, and install powder transfer systems for your tablet press feeding requirements.
Tablet Deduster
Contact IPR to learn about our capability to supply and integrate a Pharmatec Deduster with IPR's Tablet Press Machinery.
Request A Quotation Today!
Contact IPR to request a quotation or additional information on a  Tablet Press that meets your requirements!