IPR's automation products help achieve FDA compliance by offering features such as UL508A certified control panels, configurable security access, Active Directory Domain integration, electronic signatures. audit trail, reporting, OPC interoperability, and MES interface.
Tablet Press Weight Control & Reject Systems
Find out more about the available upgrade options on your tablet press for automatic tablet weight control and reject capabilties.  Options include single tablet reject with verification, in-tablet testing and feedback, audit trail, electronic signature, product recipes, and batch reporting.
Tablet Press Compression Force Monitoring & Data Logging
Contact IPR to learn about the available compression force monitoring and data logging options available on your tablet press from a simple graphical force meter to wave form compression display.  Capture the data for offline analyis and trending.
New Machine Wiring & Controls
Struggling with old proprietary electronics, entagled and cracking cabling and wiring, and generic schematics that don't match your tablet press?  Find out how IPR can help by upgrading your machine controls and safety systems utilizing Allen Bradley PLC technology.
Overall Equipment Efficiency
Looking for ways to monitor your equipment on the production floor and measure overall equipment efficiency?  Find out how IPR can help by leveraging our engineering design and automation expertise to recommend upgrades to your equipment.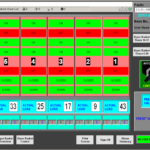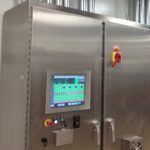 Request A Quotation Today!
Contact IPR to request a quotation or additional information on your next Automation Project!