Triple Layer Tablet Press
The Layerpress is designed with three compression stations and three rotary feeders to offer triple layer tablet production.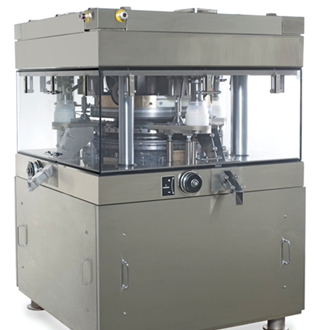 Layerpress
The Layerpress is designed with three (3) compression assemblies and three (3) rotary feeder assemblies to provide triple layer tabletting to accommodate BB, B, or D size punches.
Features
Allen Bradley PLC Machine Control
Zero Clearance Rotary Feeders
Vacuum Nozzles & Manifolds for Dust Extraction
Upper & Lower Interlocked Guard Doors
Punch Lubrication
Sealed Pre-Lubricated Pressure Rolls
Options
Compression Force Monitoring
Automatic Tablet Weight Control & Reject
Tooling Type
D Size
B Size
BB Size
Number of stations
49
61
75
Max press output per hour (TPH)
90,000 
112,020 
137,760 
Max depth of fill
20.63 mm
17.46 mm
17.46 mm
Max tablet diameter
25.4 mm
16 mm
11 mm
Pre Compression
9.81 kN
9.81 kN
9.81 kN
Main Compression
98.07 kN
63.74 kN
63.74 kN
Dimensions
1.27 x 1.49 x 2.08 m
Net Weight
   3745 kg
Your Benefits
High Reliability
Excellent Tablet Quality and Line of Demarcation on Layers
Great versatility
Easy cleaning due to access on all four sides
High Yields & Clean Operation with Zero Clearance Feeders & Vacuum System
Readily Available Component Parts
Open Control System Utilizing Allen Bradley PLC Technology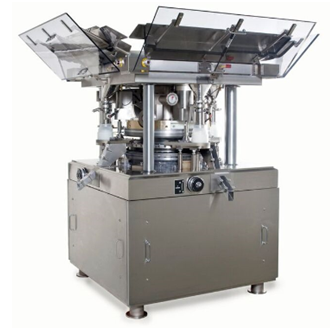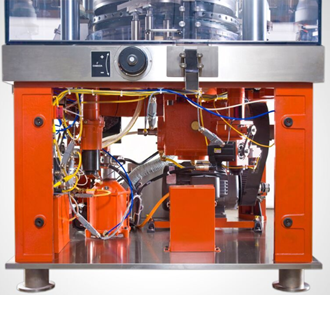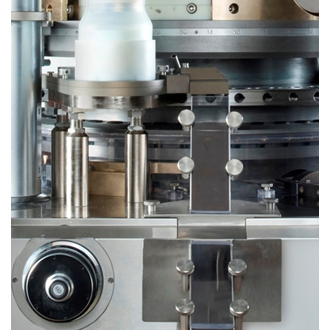 Request A Quotation Today!
Contact IPR to request a quotation or additional information on a Layerpress Tablet Press!