TPR 700 Tablet Press
Fully automated double sided tablet press with high OEE (overall equipment effectiveness)
The TPR 700 is the largest tablet press of the TPR series and is capable of producing more than one million tablets per hour. It is suited for a wide range of compressible products including non-pharmaceutical materials such as vitamins.
Ergonomic design
Due to its ergonomic design, both production and technical areas of the tablet press are easily accessible. In addition, a unique two-level production zone ensures the complete segregation of production and technical areas even when removing the exchangeable turret.
Excellent weight consistency at high speed
The modular and ergonomically designed powder feeder system offers a two or three paddle design with single or individually controlled paddle speeds. With a choice of rectangular or round paddle blades materials with a wide range of flow characteristics can be produced.
Tablet discharge chute
The "True Flow" discharge chute features an easy-to-clean pneumatic gate mechanism and an optimized take-off angle, significantly reducing product damage, especially with shaped or friable tablets.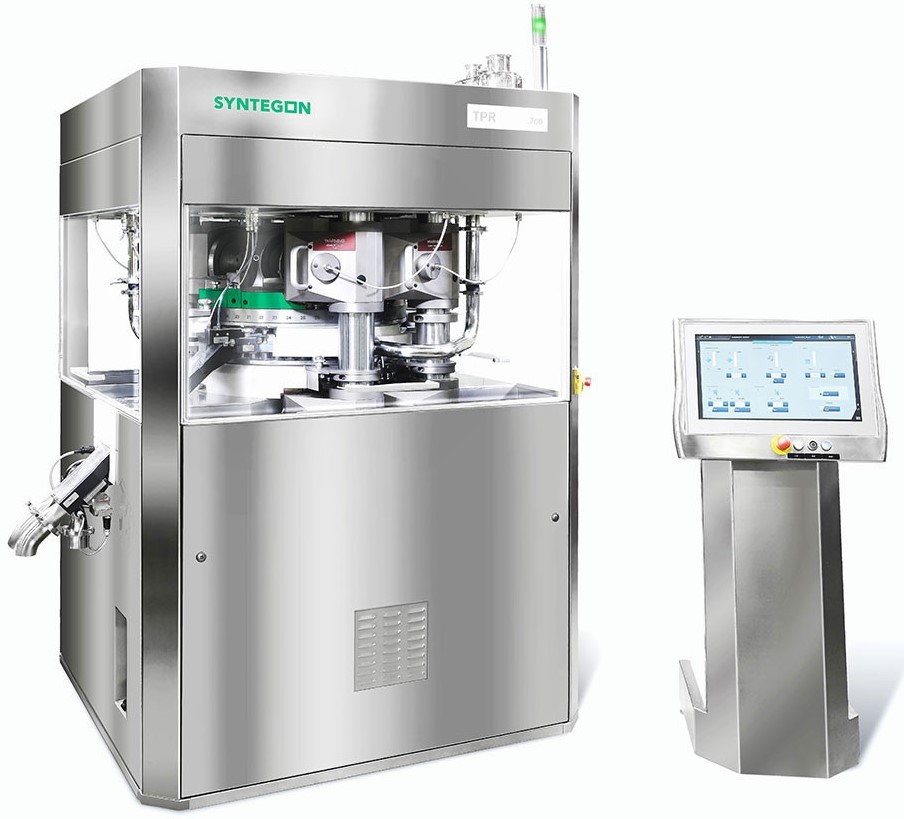 Request A Quotation Today!
Contact IPR today to request a quotation or additional informaiton on the TPR 700 Tablet Press!
Your Benefits
Latest torque drive technology
State of the art, off the shelf
Beckhoff stepper/servo motor controls linked with our latest HMI operating software and Windows 10 application system
Mobile HMI with 21 inch touch screen display with clear presentation of data
Software designed in accordance with GAMP 5 guidelines and enables compliance with 21 CFR part 11
Air cushion available for improved mobility of the press
Improved quality with smooth tablet delivery thanks to the "True Flow" discharge chute
Fast changeover with quick and simple turret removal in only ten minutes