Manesty Novapress
The Manesty Novapress is a medium sized, single sided tablet press designed to accommodate a wide array tablets and granulation blends.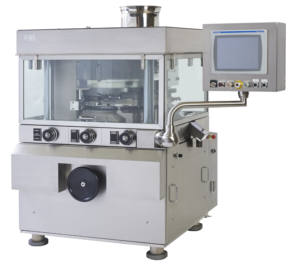 Novapress
The Manesty Novapress is a single-sided rotary tablet press with pre-compression capability. It is designed for small to medium batch manufacturing and allows for compression over 200,000 tablets per hour.
Due to the long cam cycle and feeder zone, the Novapress has a long dwell and fill time which is ideal for difficult running products. Additionally, the unique 3 paddle design provides excellent flow of material and feeding to the die table and allows for quick changeovers. The tool-less, single piece discharge chute with its tablet chute backup sensor also makes quick changes on the machine possible. For thorough and easy cleaning, the overhead guards can be easily lifted to access all four sides of the machine.
Tooling Type
D Size
B Size
BB Size
Number of stations
37 or 39
45 or 51
61
Max press output per hour
234,000
306,000
366,000
Max depth of fill
20.63 mm
17.46 mm
17.46 mm
Max tablet diameter
25.4 mm
16 mm
11 mm
Pre Compression
9.81 kN
9.81 kN
9.81 kN
Main Compression
98.07 kN
63.74 kN
63.74 kN
Dimensions
1.26 x 1.28 x 1.91 m
Net Weight
  2,840 kg
Your Benefits
Ideal for difficult running products due to long cam cycle and feeder
Unique 3 paddle design providing excellent material flow and feeding to the die table
Easy cleaning due to access on all four sides
Heavy duty gearbox supports high tonnage applications
Pre Compression for added flexibility
Allen Bradley PLC for Reliable Controls
Vacuum Dust Extraction for Clean Operation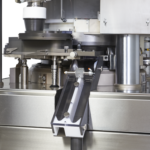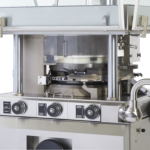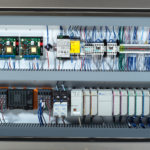 Request A Quotation Today!
Contact IPR to request a quotation or additional information on a Manesty Novapress Tablet Press!